Our Commitment
At National Bank of Coxsackie, we pride ourselves on being a reliable hometown bank that focuses on customer service. We are committed to providing you with the same products and services as the larger banks while delivering them with a neighborly touch.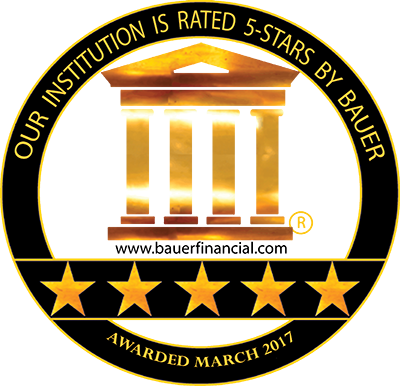 Our History
The National Bank of Coxsackie was founded in 1852 as the State-chartered Bank of Coxsackie. In 1865 the bank took a Federal charter and its present name of National Bank of Coxsackie. The bank first opened for business in 1853 in space it purchased and renovated at the end of Reed Street at the right hand side of the building that currently houses the Heermance Memorial Library. The bank moved to its present location at 5 Reed Street in 1869 (presently addressed as 3-7 Reed Street.)
The bank's first President was Wm. V. B. Heermance, who held that office until poor health forced his resignation in 1866. Mr. Heermance helped locate investors for the bank's initial capitalization and was instrumental in founding the bank. It was Mr. Heermance's well-traveled spinster daughter, Eleanor C. Heermance, who, at her death, donated the family house and a substantial amount of money for the establishment of the public library that bears her name.
The bank opened its first branch office in Greenville in 1966; its second location (drive-in facility only) in West Coxsackie in 1975; its third branch office in Ravena in 1976; a new full-service office with new drive-in facility in West Coxsackie in 1985 (to replace the 1975 structure); a fourth branch office in Catskill in 1987 (subsequently closed in 1993); a fifth branch office in Athens in 1992 as an acquisition from Key Bank of Eastern New York; a sixth branch office in Cairo opened in May of 2006; a seventh branch office (Middleburgh) was purchased from Berkshire Bank and opened November 2012. Branch number eight was purchased from Nigro Developers in Glenmont, and opened July 2014.
Board of Directors
John A. Balli
Donald G. Persico
James W. Warren
Joseph H. Warren
Robert Schneider
Aaron P. Flach
Anthony M. Scalzo
Marcus Pryor
Mina Mahmoudi
Bank Officers
John Balli – Chief Executive Officer (CEO)
Caitlin McCrea - SVP & Chief Financial Officer (CFO)
Donald Gardner – SVP & Chief Operating Officer (COO)
Charlene Slemp - VP & Chief Lending Officer (CLO)
Mark Maraglio – SVP & Community Banking Officer
Nicole Bliss – VP of Human Resources
Warren Gritmon – VP & Assistant Cashier
Jody Shaw - VP & Business Development Officer
Imelda Lane - AVP & Business Development Officer
Frank Trosset - VP & Loan Officer
Helen Pelton - AVP of Loan Operations
Colleen Walsh - AVP & Residential Mortgage Operations Manager
Jamie Casterlin - AVP & Credit Department Manager
Jeffrey Britton - AVP & Data Processing Manager
Leslie Shove – Corporate Secretary
Keri Bishop – Compliance Officer
Robin Frechette - AVP & Greenville Branch Manager
Glenda Cukierksi - AVP & Ravena Branch Manager
Julie Fulling - AVP & Cairo Branch Manager
Heather Kelly - AVP & Middleburgh Branch Manager
Jennifer Vollor - AVP & Glenmont Branch Manager
Brittney Brockett – West Coxsackie Branch Manager
Elizabeth Chiong - Athens Branch Manager